SnApp Judgements: Dibbles: For The Greater Good
By Reuven Shechter. July 19, 2012, 11:16 AM CDT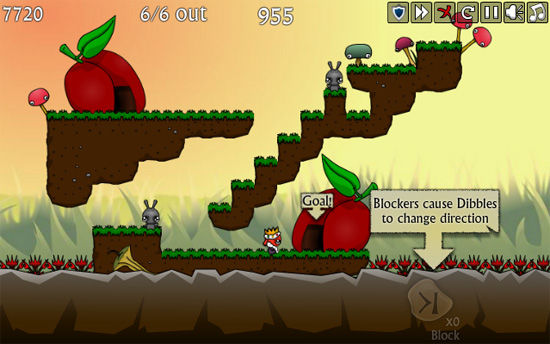 Every night at 3:15 AM Eastern, Amazon gives away a free paid app through its Amazon app store. I let you know if today's app is useful or more clutter in your app drawer that just plain isn't worth downloading.
Today's free app of the day is Dibbles:  For the Greater Good. This game is fun, well-designed, and takes a little more concentration than your average Angry Birds or Fruit Ninja.
 Dibbles forces you to make decisions quickly in order to save your little Dibbles and get your King safely through the level. Sacrificing a few of your Dibbles is necessary to beat the level and this game is all about making the correct decisions to save as many as possible.
Dibbles is worth downloading for a different take on the boring tower defense and other logic-based games that we've gotten used to. The characters are cute and the game is different enough to warrant a try. Download and enjoy.

Reuven hails from West Orange, NJ and is an avid tech enthusiast, especially the latest mobile phones and tablets. He currently attends Washington University in St. Louis, studying English literature and whatever else suits his fancy..