Voice of Objectivity: That Android Update Chart Doesn't Matter
By Yoni Gross. November 1, 2011, 10:52 AM CDT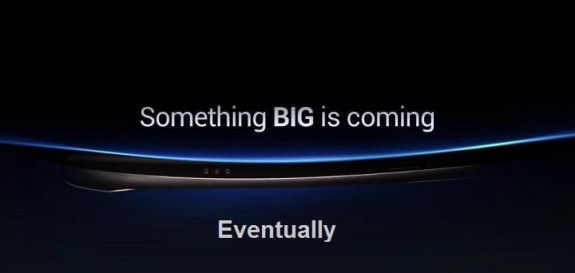 With the launch of iOS 5 and Android 4.0 (Ice Cream Sandwich) in the last couple of weeks, the question of Android fragmentation is in the news once again. This time, it's taking the form of a chart, comparing the upgrade life of various Android devices to different versions of the iPhone. The results don't look good for Google's ubiquitous OS. Where the iPhones are all on the latest OS version a full three years after release and all get updated immediately, the Android devices display a wildly varying range of support. Many are outdated at launch or within just a few months. Only a handful have spent the majority of their lives with fully up-to-date software. Every single one is outdated at some point while still on sale, even if they catch up later. Perhaps most concerning of all, none of them got a full two years of software support, including Google's flagship Nexus One, which we have recently learned won't get the 4.0 upgrade. All is not quite as it appears from a handy infographic, however.
The biggest problem with predicting Android's future based on its past is that Android has changed. In its early mad rush to gain feature parity with the then-dominant iPhone, Google pushed out Android 1.0 followed by three major version upgrades (1.1, 1.5, and 1.6) in a single year. Android's second year was marked by two more upgrades, with 2.2 (Froyo) and 2.3.x (Gingerbread). Ice Cream Sandwich is the first version of the OS to fit into the annual update model that Google announced long ago would be Android's future. Until now, updates have simply been too frequent for manufacturers to keep up with. Going forward, doing a single update gives a phone an entire year of additional updated life. The rapid development cycle also created a serious hardware compatibility problem for manufacturers. Android became complex at an alarming rate during those first two years. That meant early hardware was left in the dust as the software outgrew slow processors and limited RAM. At least one device on the chart, the HTC Droid Eris, was actually updated farther than it should have been and was plagued with problems following an "upgrade" to Android 2.1 (Eclair). And we know this problem has been addressed now. Google has already said that all devices with 2.3 are at least theoretically capable of running Ice Cream Sandwich.The future of Android is hinted at if you look at HTC's flagship devices of 2010. The Nexus One on T-Mobile, the Evo 4G on Sprint, and the Droid Incredible on Verizon (AT&T carried the much weaker Aria, probably because they were still milking their iPhone exclusivity) all launched with then-current Android 2.1, saw rapid updates to 2.2, and even got 2.3 after varying amounts of time. If 2011 devices get the same level of support, they'll potentially be seeing Jelly Bean (or whatever Android 5.0 is officially named) through 2013.The chart stops at Q2 2010, so HTC's devices stand out as having the best support, but Q3 brought us the Motorola Droid 2 and Droid X, and various versions of the Samsung Galaxy S, which all launched with 2.2 and got 2.3 sooner or later. So this is not an HTC-only phenomenon.
I won't speak to the future of budget Android phones like the Samsung Gravity Smart, but many premier devices across carriers and manufacturers are launching with updated OS versions and getting at least one of the annual updates. That means most of a 2-year contract will generally be spent on a current version of Android as long as you buy the device when it's relatively new.When devices do fall behind, that doesn't automatically mean they're facing problems anyway. It's fairly routine for bug fixes and security updates to come through well before we ever see a major version upgrade. The new versions are for bringing in new features, and here's where I think this chart really compares Apples and oranges. iOS devices may get all the major version updates, but sometimes they have to skip out on the features that go along with them. Ask an iPhone 3G owner about multitasking or an iPhone 4 owner about Siri and you'll see the upgrade playing field is a bit more level than it seemed at first glance.Last, but not least, Android is and always will be developed differently than iOS. Apple produces one set of hardware, together with the OS. That means the OS is never seen until it works on that device and any past versions that will see the upgrade. Android is released as nothing but source code to the manufacturers, with only the Nexus devices receiving it immediately. That means there's a period of months where phones are being developed for the new version that's technically already out on that single Google-supported phone. That's a time gap we never see with the iPhone, but it's a symptom of Google giving Nexus owners (beloved of developers) an early taste of the new OS, not of other devices coming out late. We're not outdated as fast as we think we are.
I love an updated phone as much as any fanboy out there. That's why my next device will almost certainly be the Galaxy Nexus. But for those worrying about the shelf-life of their older phones, Google seems to have hit their stride with the Android development cycle. When you get that new phone, there's a good chance you'll be seeing updates straight through your contract.

Avid tech enthusiast and Android fanboy, Yoni is the author of the monthly column Voice of Objectivity. He also writes the occasional companion column Voice of Subjectivity, for when he disagrees with himself.