AT&T Flips Off Hearing Impaired
By Mordechai Osdoby. September 13, 2012, 1:53 PM CDT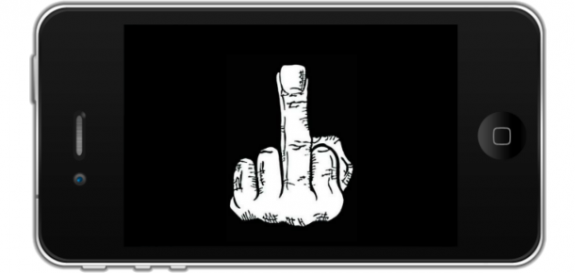 The current version of Apple's video chat solution, FaceTime, only works over WiFi. This is allegedly to spare cell networks the beating video calls would give them. With the iPhone 5, Apple will release Facetime over cellular, allowing users to make video calls over the new flagship phone's LTE connection. With caveats, that is.
AT&T, the original home of the iPhone, is only going to provide FaceTime over cellular on certain plans. If you don't use one of the shared data plans that AT&T offers, you're out of luck. Frankly, if you're using it, you shouldn't be, because it's just a terrible fiscal move.
This directly impacts hearing-impaired customers, for whom the ability to sign is more than just a killer app but rather the one of the two reasons to even own a cellphone (the other being texting).
What's nuts is that this is apparently only going to impact FaceTime over cellular. If you chose to download Skype, Quik, ooVoo, or any other myriad video solutions, there's no charge. Only Apple's solution will be blocked. While the argument can be made that this may take the heat off of the hearing-impaired end user, it doesn't exactly. One of the big arguments for using an iPhone is that everything you need for the most basic functions is already there. Video calling has become something users very much expect, as we see from Skype integration in Windows Phone 8 and how almost every Android phone comes with some sort of solution. AT&T's disabling this feature for most users is reminiscent of similar past moves; when MMS was added to the iPhone, AT&T didn't allow it for some time, and Apple added tethering only to find AT&T wouldn't let it work.
Fortunately, wanting an iPhone no longer means being exiled to AT&T. Both Sprint and Verizon will have the hot new handset and have stated that they will indeed allow FaceTime over cellular on their networks. Frankly, the snubbing of an entire market segment can best be described as tone deaf. In this day of heavy competition, it is absolutely baffling that AT&T would put themselves at a clear disadvantage.

One of the co-founders of Techcitement, Mordechai is a man whose obsession with tech once led his wife to refer to a laptop as "the other woman".