NASA Goes To Mars, Then Back In Time
By Mordechai Osdoby. August 6, 2012, 2:00 PM CDT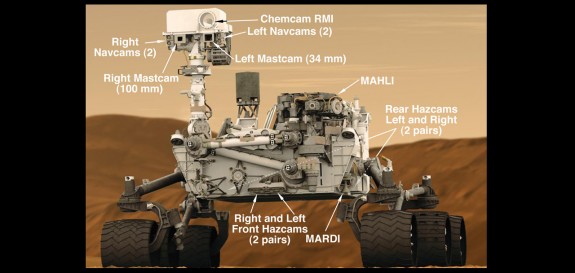 Many of us were glued to the computer last night, watching NASA's latest Mars mission. The Curiosity, a new exploratory vehicle, was successfully dropped/flung to the Martian surface. Some have pointed out the interesting fact that Apple's iPhone 4s is four times more powerful than the new rover. This has an additional cool factor too when you consider that the 4S is "old tech" already.
On the topic of old tech, NASA has created a great site where you can make images from the rover your desktop background. Neat, yes? Except when you click the download link, you get instructions for Windows, Mac OS X, … and Mac OS 9? I can't remember the last time I even thought about OS 9.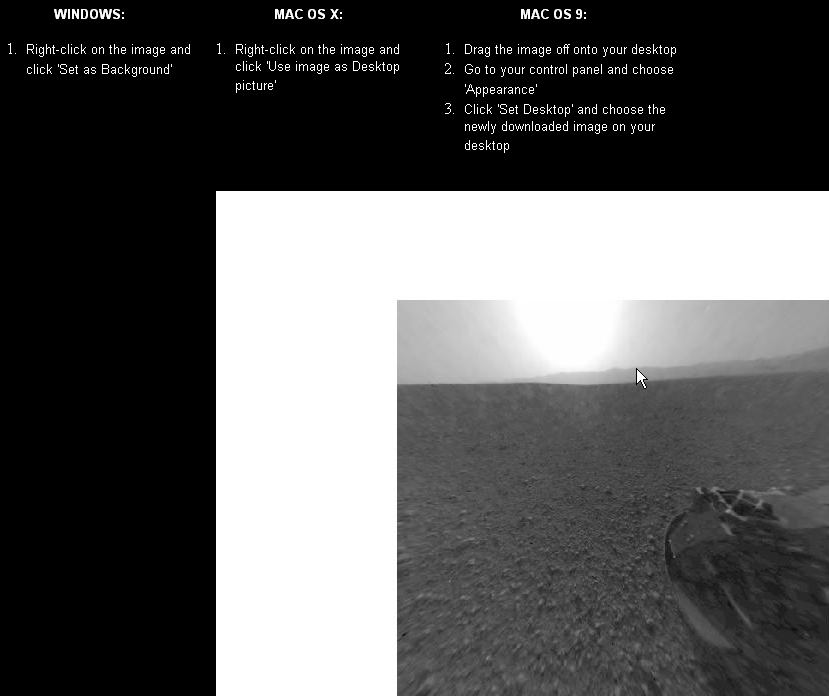 While a great operating system, it was marginalized when Apple released Mac OS 10.4. Then, the outdated OS was essentially benched with the transition to Intel-based chips (as Mac OS 9 only runs on PowerPC based chips) in 2005. While I'm sure there are some old-schoolers using Mac OS 9, the instructions feel more like a fragment of old site design than taking care of a small subset of users.
As for Linux, I guess NASA just assumes we know what we're doing.

One of the co-founders of Techcitement, Mordechai is a man whose obsession with tech once led his wife to refer to a laptop as "the other woman".