From Gas To Gas, Your Waste Could Become The World's Fuel
By Matt Algren. May 29, 2012, 12:15 PM CDT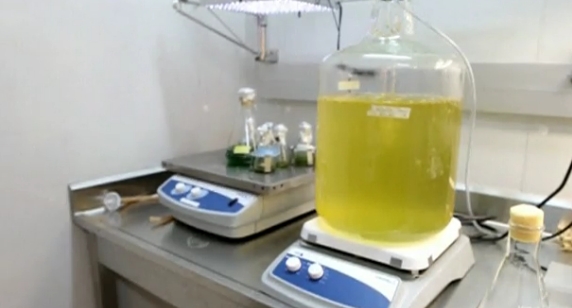 Reuters provided this story late last week about one scientist in St. Louis who is coming up with a way to turn feces into fuel.
This could be a huge breakthrough, both in finding a sustainable, renewable alternative fuel and in dealing with the problem of human waste as Earth's population continues to spiral out of control. Yinjie Tang, Washington University in St. Louis chemical engineer behind the idea, could very well be a pioneer whose name will become known by elementary school children in the coming decades, much like Eli Whitney, the Wright brothers, and Dr. Noonien Soong.
But we're going to be straight up with you, the main reason we're running this story is because of all the jokes. For example:
Turning what comes out of your butt to but(t)anol.
Having "the shits" will soon be slang for speeding.
Conversely, Sunday Drivers will be known as "just farting around."
Last night's Chipotle could power a nuclear reactor. Literally.
Having the car all gassed up but being too pooped to go anywhere.
Now we want the shit to hit the fan (assuming you're in one of those boats with a fan thing on the back, and this one is kind of a stretch but I don't care).
The three new Octane ratings: Horseshit, Bullshit, and King Shit.
Well, you get the drift.
Professor Tang, don't let us down! Future generations of fourth-graders are counting on you to make this a reality!

Matt is a self-taught tinkerer who's fallen madly in love with social media and neato Android stuff. He writes on an eight-year-old computer that constantly freezes up on him, leading him to teach the neighborhood kids many new swear words when he has his windows open. He's probably eating chocolate ice cream in his home in Southwest Ohio right now. It's delicious.