NASA, Let's Give It Another Shot
By Jon Clinkenbeard. May 14, 2012, 9:00 AM CDT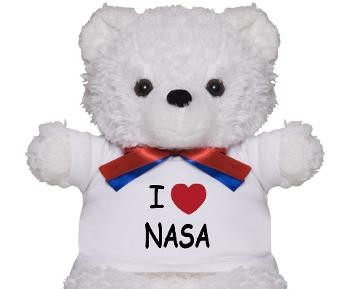 I'm sorry I dumped you for a Virgin. They seemed so exciting at the time, but now I know the truth. I need a more experienced partner. Since we broke up, I've done a lot of thinking. I realize now that I focused on all the negative things, and I ignored all the positive contributions you brought to our relationships.
Remember memory foam? Or how I used to scratch my glasses all the time before you came along and fixed them? Well, I still sleep on our pillow together and I still use the water filter you graciously left behind.
And after we split, when I sat on my couch alone and bitterly laughed at the thought of you running out of ideas, you literally reinvented the rocket engine, which in turn, reinvented the firefighter hose. I realized then that I was a fool.
I got too comfortable in our relationship (like those shoes you made me) and I lost sight of the big picture. By investing time and money in you, NASA, I know you'll always pay me back a hundred-fold.
And to think that I complained about you being too high-maintenance! You don't even cost one percent of my annual budget. More than five times less than I spend on cigarettes, and look at all you've given me!
What a fool I've been. NASA, will you take me back?

In addition to being Techcitement's Gaming Editor, Jon Clinkenbeard is also an actor and comedian living in New York. He's the founder of Chew York and Dark Little Stories, and he's co-author of The Pirate Treasure of the Himalayas. Jon regularly performs improvised theater around town and you've probably seen him on that show you watch.