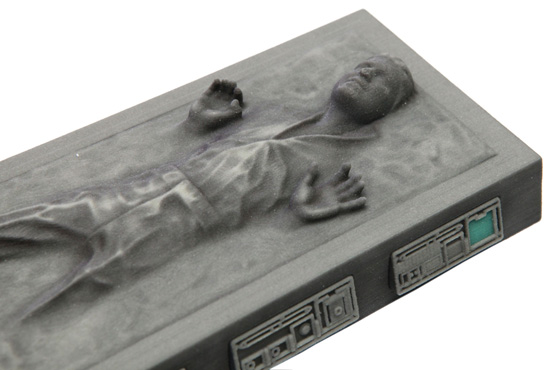 Ever since I was a little kid, I wanted to be frozen in carbonite, just like Han Solo did in The Empire Strikes Back. What can I say, when you are six and a Star Wars fan, being imprisoned and kept as a keepsake by intergalactic gangsters seems like an awesome idea. Now, you don't have to go through the trouble of being set up by that traitor Lando to get the treatment — just visit Disney's Hollywood Studios between May 18 and June 16 and you too can be loaded into Boba Fett's cargo hold.
Well, not quite. For $99 plus shipping, visitors of the Carbon-Freeze Me experience can have a 3D scan of their face placed on an 8″ replica of Han Solo's carbonite prison, which will be shipped to them in about four weeks. This is all a part of Disney's D-Tech Me initiative, creating more customization of Disney merchandise. And to hold you over the month until you get your frozen doppelganger, you also get a light-up Imperial wristband.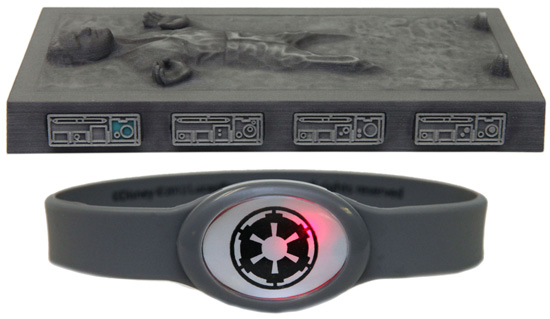 Unfortunately, there are a few flaws in the process. You can't just show up and get your face scanned — reservations must be made by calling 407-WDW-TECH. Also, while the face is custom, the body is still going to be Han's. So if you, for instance, have boobs, it might not quite match up with your body type.