Mr. Trololo, Internet Celebrity, Dead At 77
By Matt Algren. June 4, 2012, 12:16 PM CDT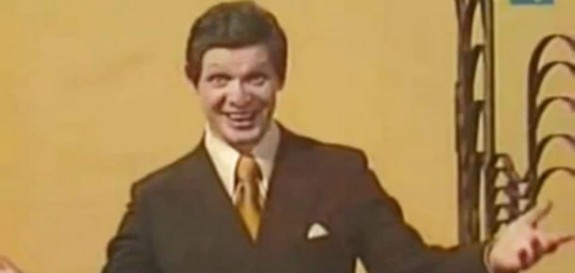 Russian singer and internet celebrity Eduard Khil has died this morning. According to the AP, his death in a St. Petersburg hospital comes after a stroke in April. You may not know Khil by name, but if you went on the internet any time in 2010, you probably know him from his claim to internet-fame, a 1976 video of him lip-syncing pre-recorded nonsense words on Soviet television.
So long, Mr. Trololo. We send you off with a heartfelt [wave goodbye].

Matt is a self-taught tinkerer who's fallen madly in love with social media and neato Android stuff. He writes on an eight-year-old computer that constantly freezes up on him, leading him to teach the neighborhood kids many new swear words when he has his windows open. He's probably eating chocolate ice cream in his home in Southwest Ohio right now. It's delicious.