Review: The Best MMO You've Never Heard Of
By Austen Clinkenbeard. July 6, 2012, 4:54 PM CDT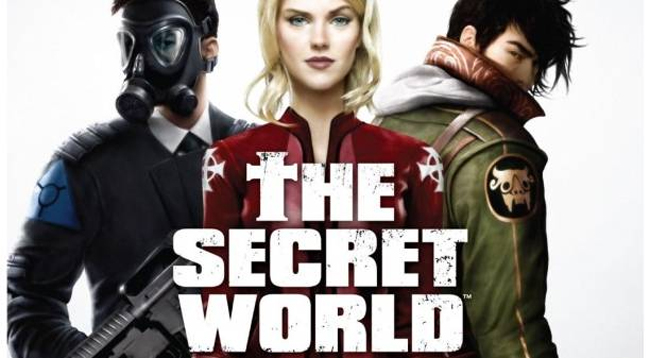 First and foremost, let me get this off my chest. I am an MMORPG whore. I'll get with any MMO, and I don't care who's watching or what they think. That being said, I have an unbiased opinion on this genre. I honestly want to love every MMORPG I play and I do my best to find their strong points so I can suck my friends into playing them with me. These games are supposed to be immersive and fun, and the best part of them has always been sharing the epic adventure with your friends. But in most MMOs, you and your friends end up going from point to point, doing one quest after another and the epicness is spread thin. Luckily, there's a game out there that's determined to add a bit more oomph to the regular quests. It's called The Secret World.
If the X-Files and Vampire: The Masquerade (the first one, not the horrible sequel) got together and had a baby, and then that baby was raised by DC Universe Online and Star Wars: The Old Republic, you'd have The Secret World by Funcom. Every myth, every monster, every weirdo vampire and his weirdo teen cult are in this game and it's your job to control them as one of the Templars, harness their power for your bidding as part of the Illuminati, or let them duke it out while you clean up the spoils as a member of the Dragon. Graphically, the game looks fine, but not amazing. Character animations are particularly lacking. However, The Secret World makes up for that with neat things like multi-dimensional gameplay and a constant time system that changes from day to night while you play, which is important to any werewolf-hunting, vampire-staking hero. Servers are even set up in one-server/many-channels style so you can always play with whomever you want. Granted, you might find yourself outnumbered as I did night before last and trying to explain to a bunch of Swiss people what the American Fourth of July holiday is all about. But who doesn't need a bit more culture in their lives?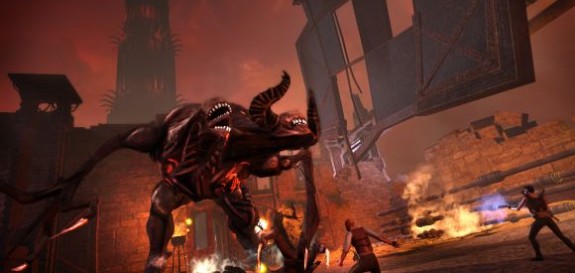 The Secret World combines a compelling story (all three faction story-lines are unique and genuinely interesting), with the freedom to play the way you want how you want. The MMO has one of the most intricate and rewarding class systems I've ever come across. Want to know why? Because it doesn't have them! Sure, you can be a tank, a healer, or a DPS. How else would you murder those damn zombies? But! You're given the option to act in any role with any weapon, sword, or magic in the game. Now, you probably think, "Pfft, not every role in the game." Well, that's where the talents come in. Want to have pistols and a taunt? Simply spec into it. It's that easy. Don't get me wrong; that may sound simple, but this game allows MMO veterans to have intricately customized ability sets. And of course, beginners can simply refer to the pre-set templates or "decks" on how to easily spec their characters.
As for questing, do you ever feel like you're just clicking from quest to quest and killing some random guy for old whats-his-name? Every MMORPG is plagued by this. Yes, even The Secret World has a few of these quests. But unlike any other MMORPG, this game has "investigative quests" that challenge you to actually use your brain.
Here's an example of an investigative quest in The Secret Game:
Questing near the in-game airport, I ran into a man named Quincy, who needed help fixing a broken telecommunications tower. Given that I have no idea how to do that, he suggested I check the website on maintenance of the systems. And here's where The Secret World sets itself miles apart and enters alternate reality gaming territory. For most of these quests, you use a built-in web browser you can access by simply clicking B on your keyboard. I figured the website I was looking up was something built into the game, but no, not at all. The creators of this game actually created a telecommunications website for me to go to on any browser, where I then entered the product number from the tower in-game and found details on how to repair it. Then, working with a friend, I read off the repair parts we needed from the internet as he searched through a supply warehouse in-game. After retrieving the parts, we fixed the tower, which then started beeping in Morse code. Neither of us know Morse code, so I downloaded a free app on my phone in real life and held it up to my computer speakers. The Morse code translated to "Drop location at 1753." We realized that this number actually corresponded to the in-game coordinates of "17, 53" and upon arriving there, a government helicopter dropped a secret crate that contained a boss we fought to end the mission. My friend and I were both blown away by how much time and thought was put into this quest and how much of it was our own. We couldn't have done it without bouncing ideas off each other and working together. That's something I've never experienced in an MMORPG. And it's something special.
If I talk this game up any more I might as well marry it, but I will anyway. The instances in this game are made to be short and sweet, around 30 to 45 minutes start to finish. That's much shorter than the typical four-plus hour instances of World of Warcraft and other MMOs, and it's by design. The creators clearly want people to get in, get gear, have fun doing it, and get out. They don't want to take up a huge chunk of your day, and I'm happy with that. Even though the instances are short, the boss fights are interesting and have neat mechanics to them. At one point, I found myself against a boss who could one-shot you with a single punch, so I literally hid in another dimension between attacks. Overall, the instances aren't as special as the investigative quests, but they do add that party-like feeling every online gamer desires without the huge chunk of time that can cause people to get frustrated with each other. That's something we all can appreciate.
Lastly, I'll touch on PVP. We all like to get our hands dirty from time to time, and beating another player's face in with a mallet is always rewarding. PVP consists of three zones: two grouped (Stonehenge and El Dorado) and one open battle ground (Fuschang Projects) that pits all three factions against each other in an ongoing king-of-the-zone battle. Not only do these instances take place exactly where they're named, but they're also creative and fun. My favorite is Fuschang Projects, where players are capped at 100 vs 100 vs 100 and battle for constant domination over the entire area. I ran a tank spec, and on top of getting preset tank armor to help me in my PVP travels, I was accompanied by my dual pistol-wielding, lightning-charged buddy. We had several objectives to complete: one being the obvious smashing of enemy players. Two others objectives were to capture anima wells and take over enemy facilities (my favorite). Without giving too much away, I'll say this: giant death golems and a lot of frantic enemy players. Combat is fluid and fun, and most of the people I ran into seemed worthy adversaries. This was not the case, however, for my buddy with dual pistols and the ability to throw Thor hammers at will. He obliterated everyone in his path. So yeah, like in any game, I'm sure there are some nerfs and balancing issues incoming, but overall PVP seems well put-together and coordinated. During another point, a group of guys and I were fighting a golem guarding another faction's base only to be overrun by that same faction as they raided one of our controlled points. We had to immediately switch tactics, similar to Aion Online's PVP raids. If you don't know what I'm talking about, just know that it's a fun and dynamic PVP environment.
I really could go on and on about this game, especially those sweet investigative missions. But strangely enough, there hasn't been much mention of it marketing-wise and most gamers don't seem to know it exists. I give it about a month's time before it really hits hard and becomes the talk of a lot of diehards like myself, so grab a friend, jump in early, and give it a shot. If you need one final little push, there are a ton of great "secret" emotes to find that aren't listed in the gameplay manual. All I can say is "/jazzhands". There's your freebie, ladies and gents.

Austen Clinkenbeard is a Marketing/PR student and semi-professional competitive eater living in Dallas, Texas. His passion for video games has cost him several girlfriends, but he remains vigilant to bring his audience the latest and greatest in gaming entertainment. He's a regular at most gaming conventions and his friend Ben's house, where he avidly talks smack while playing Magic: The Gathering.