During a trip to th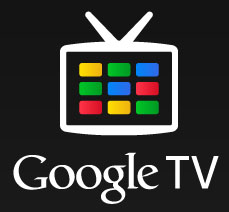 e Chicago area last weekend, I found time to stop in a Tiger Direct outlet store and browse around. It turns out this particular location sold more televisions than anything else (much to the chagrin of the salesman I spoke with, who said they wanted to carry a better representation of the Tiger Direct product line, but the store couldn't shake their reputation as the place to shop for a cheap TV). Among a collection of refurbished and closeout TVs near the checkout lanes, I noticed a few Sony 32″ LCD TVs for a surprisingly low price (about $220 each). When I noticed that they featured LED backlighting, four HDMI inputs and had especially nice metal stands, I was sold. Only upon closer inspection did I realize Google TV capability was their primary feature. As someone already using a second generation AppleTV box, I didn't think I'd make much use of Google TV. After spending some time tinkering with the TV, that's changed.
By most accounts, Google TV isn't one of Google's big successes. Major broadcasters are suspicious of Google's intentions and as a result, act with hostility, blocking access to their programming. Logitech reports lackluster sales of their Revue set-top box with Google TV (roughly $5 million in first quarter 2011 sales as opposed to expectations of $18 million). Google isn't giving up yet though. Google CEO Eric Schmidt says the service launches in Europe early next year.
My personal experience with Sony's Google TV implementation is quite good, despite a few quibbles. Feature for feature, it stacks up very well to my AppleTV. Both devices offer Netflix and YouTube video streaming and the ability to view online photo galleries. Google goes a step further with a feature called leanback, allowing a stream of YouTube videos to display back-to-back, based on user recommendations, without the need to click any buttons between videos. AppleTV offers streaming internet radio by way of menus filled with lists of stations. GoogleTV streams music via Pandora. Both devices also allow using an iPhone or Android phone as a secondary remote control by installing an appropriate remote control app on the phone. Google TV runs Android under Linux, so it also allows downloading and installing new applications from the Android Marketplace. AppleTV, by contrast, only receives new functionality when Apple chooses to release it by way of a free software update. Where Google TV really shines in the Sony implementation is the integration. With the press of a button on the remote, the TV toggles to a split screen view where one half shows broadcast TV while the other half allows web browsing or use of other internet applications. If a magnifying glass button on the remote is pressed while watching TV, the Google Chrome browser launches with search keywords auto filled, based on the content being viewed. Even the TV guide is obtained via the internet, ensuring one is available even for those not subscribed to a satellite or cable TV service where one is already provided.
On the downside? I'd like to see less confusing menus. The Sony remote has two directional pad controllers on it (vaguely mimicking the design of a PlayStation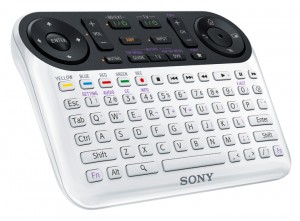 controller), along with a miniature QWERTY keyboard, a couple of rectangular rocker switches for channel and volume changes, and other miscellaneous buttons. Pressing the right-hand pad's menu icon brings up a small menu bar along the bottom of the TV display, but it offers only a few functions. Options for adjusting the picture's contrast, brightness and color temperature are, oddly, found buried under a different "Home" menu that also displays all of the Android apps available on the TV.
The fact that the TV really has a full-blown computer (Intel Atom 1.6 Ghz processor) inside also poses some power consumption issues. During its initial setup, a wizard asks if you'd prefer to have the set power itself completely off when the power button is pressed or simply turn the LCD screen off. If you opt for the former, you save 85 watts of power the set uses in a standby mode, but you'll be forced to wait a painful 45 seconds for the set to boot up whenever you turn it on.
All in all, I'm not sure Google TV is a compelling reason to purchase a separate piece of equipment, but it certainly enhances an existing TV set. Devices like the AppleTV, with their basic remote controls and straightforward menus, are far easier for the non-technical user to navigate. But the enthusiast should love the flexibility of installing custom apps on a Google TV enabled set and the ability to web surf with a full alphanumeric keyboard.