Cable Companies Sensitive to Your Fiscal Needs
By Mordechai Osdoby. June 16, 2011, 3:17 PM CDT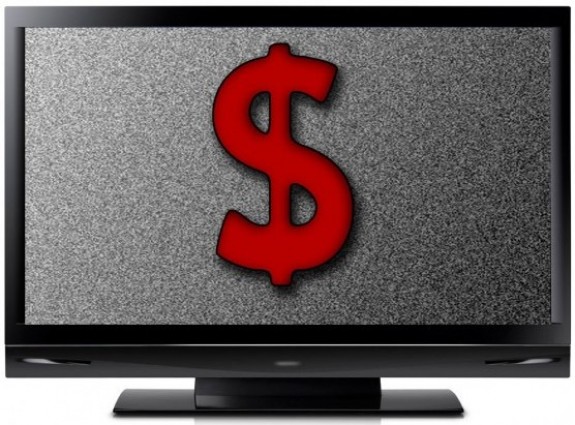 Reuters  has a great article entitled "Cable Worried About Poverty, not Netflix". In it, heads of large cable companies like Time Warner and Cox say their concerns are not new and different models, but that the current fiscal situation leads people to shed their services.
I think what the executives and the author are missing is that it's not an either/or scenario. Forgive me for sounding like an old man, but when I was a boy, cable was a luxury. Somewhere along the line, it became a necessity. You simply had to have it. Except if you wanted it for one thing (say, ESPN), you also had to take things you maybe didn't (hypothetically, MTV 1 – 30). Cable TV was all bundled and packaged. You have the illusion of choice by being able to get different packages. At the end of the day, to get something you want, you have to get something you don't as well. People were willing to put up with and pay for that back-in-the-day, but now the changes in technology also change what people are willing to spend.
With the Hulu, Netflix, or even website model, you don't need to bother with those cable package options. If I want to watch Leverage, I don't need to pay $30 a month (assuming I'm using a base package with a triple play promotion) just to watch that show. I can wait an extra week and go to TNT's website. The annoyance of waiting the extra week is tempered by the money saved and the lack of commercials. If I want to cut the wait factor, well, there are several shows that are next day on Hulu. If I want to pay and use Hulu Plus or Netflix, I'm still saving money off of what cable would be, and I'm also getting the ability to stream to my gaming console, smartphone, and/or tablet – something I would be completely unable to do with my cable.
I'm not just talking about this in abstract. A few months ago, my wife and I decided to save money by cutting our services. We barely used the landline from our cable company, and our TV had become a "standby device". If we wanted background noise on, we'd turn it on. The shows we really wanted to watch we were watching on our other devices, anywhere. I hooked an old laptop to our TVs, set up a basic share for our purchased shows and suddenly we were saving $60 a month and only bothering with the shows we actually wanted. As an added bonus, we're finding that we've a lot more time for other stuff without "I'll just see what's on" in our lexicon.
Yes, our initial reasoning was fiscal, but if we hadn't had the Netflix/Hulu/iTunes/Amazon VOD solution available, we probably would have sucked it up and just kept paying. If cable execs really want to reach out to people who find themselves priced out, they need to consider doing more than dropping the price and consider things like an a la carte model. More for less should be their mantra.

One of the co-founders of Techcitement, Mordechai is a man whose obsession with tech once led his wife to refer to a laptop as "the other woman".