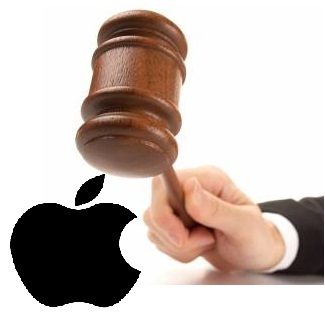 According to the Dow Jones report, Apple has put forth settlement proposals to Motorola Mobility (recently acquired by Google) and Samsung, two of the largest manufacturers of Android devices. The proposed settlement would involve royalty fees of $5 to $15 per device. Meanwhile, Samsung has filed a new patent infringement claim against Apple in South Korea, claiming that Apple's iPhone 4S and iPad 2 infringe three of its patents; according to the Korea Times, Samsung's head of mobile communications has stated that there will be "no compromise."
This new development presents a departure from Apple's previous legal scorched-earth tactics when it comes to patent litigation, encapsulated in a widely-circulated quote from Steve Jobs.
"I will spend my last dying breath if I need to, and I will spend every penny of Apple's $40 billion in the bank, to right this wrong," Jobs said, according to Walter Isaacson's recent biography. "I'm going to destroy Android, because it's a stolen product. I'm willing to go thermonuclear war on this."
Microsoft, on the other hand, has been pursuing this tactic for a while, and now has licensing deals with HTC, LG, Samsung, and other Android device manufacturers. Apple made a similar deal with Nokia in 2011 to settle two years of patent litigation, with Apple making a one-time payment to Nokia in addition to future royalty payments.
It's unclear at this time whether Apple's offer will lead to a settlement. Samsung's reported intransigence may represent its actual attitude or it may be routine posturing to elicit a better offer. Thus far, the patents in question are all for features that can be eliminated or worked around with relative ease by Android device makers. Implementing a workaround might be more cost-effective than paying Apple's proposed royalties. Possibly, Apple's proposal signals an end — or, more realistically, a hiatus — to the patent lawsuits it's embroiled in. This could represent yet another step in a process that will take a long time to be resolved.