More Fees, Verizon? Again?
By Reuven Shechter. April 11, 2012, 4:28 PM CDT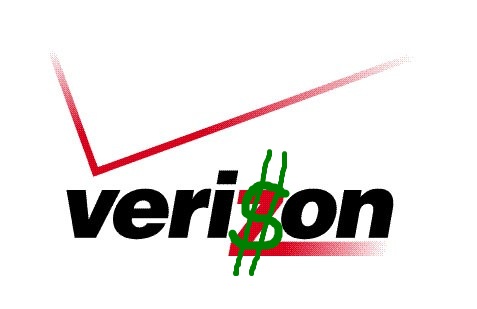 Verizon, you're already the most expensive carrier with the most ridiculous fees, and yet you still find ways to make even more money. A $30 fee just to upgrade your phone? To be fair, AT&T, Sprint , and T-Mobile have already implemented such fees, but up until now, Verizon had remained mum on the issue. No one has ever called Verizon inexpensive, but they had always been good to their customers. Now this? I guess that's the price of the nation's "most reliable" network.
Verizon makes some silly excuses about how the $30 fee is necessary "to provide customers with the level of service and support they have come to expect…on devices that are more sophisticated than ever." However, this is just merely a ploy to earn more money perhaps to help offset the cost of their rapidly expanding LTE network. While it's possible to eliminate or at least somewhat offset the fee through Verizon's own green-friendly trade-in program, I for one like to keep old phones as backups in case of emergency submersion or cracking.
As usual, competition between the cell carriers doesn't seem to be as strong as it should be in terms of fees. At least AT&T-Mobile didn't happen or who knows where we'd be.

Reuven hails from West Orange, NJ and is an avid tech enthusiast, especially the latest mobile phones and tablets. He currently attends Washington University in St. Louis, studying English literature and whatever else suits his fancy..