Apple's Brand New Day: iPhone 5, New iPod Touch, New Nano, New iTunes And More New, New, New
By Mordechai Osdoby. September 12, 2012, 2:46 PM CDT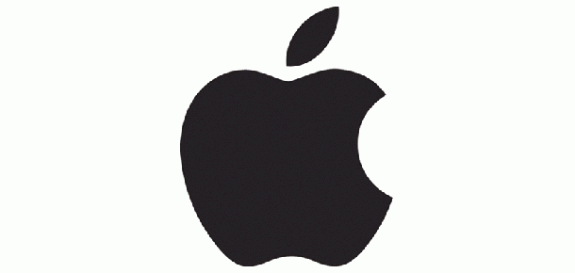 Everyone and their mother was expecting Apple to release the iPhone 5 today. While that went down as expected, Apple had plenty of surprises.
The iPhone 5 is taller and faster than previous models. You can now get a 4″ Retina display on your iPhone 5, running on the same A6 chip that powers the New iPad. There's also a major speed boost in the form of LTE and improved WiFi.  Apple is also claiming some really great battery life. Not RAZR MAXX great, but eight hours of talk time great. If you're a fan of Apple's signature white earbuds, get help. Also, be prepared to be sad as Apple has ditched the classic earbuds for new earpods that will hopefully be a little less painful to use. Apple has also killed the ubiquitous iPod Doc connector for a new Lightning connector. There will be an adapter available, but I've yet to hear of word on price. Be prepared to factor that into your purchase price too, though.
One cool factor is that instead of scaling up the apps on the iPhone 5, Apple has added unique features to all of the internal apps to take advantage of the extra screen real estate. Apple claims it's easy for developers to do the same. A 16 GB iPhone 5 will cost you $199 on contract and will be available on AT&T, Sprint, and Verizon.
As with the last iPhone refresh, Apple has knocked down the prices of previous models. A 16 GB 4S will now run you $99 on contract, while the iPhone 4 will be free. Considering the 4 can run Apple's new iOS 6 (which was demo'ed today and got a release date of 9/16), it's a good value, even though I'm pretty sure Siri won't work. Apple has discontinued the prior free phone, the 3G S.
If you are wondering how the new iPhone stacks up against other flagship phones out there, you need to check out this chart from The Verge. As I haven't gotten my hands on a Lumia 920 or one of the iPhone 5s, I can't go out and say how well they compare myself. However, I have to take a second to note how awesome having all of these choices is.
Surprisingly and possibly most importantly for me, Apple has also given iTunes a much-needed refresh. The iCloud is now more tightly integrated, instead of an afterthought, and the overall design feels more like the mobile version of iTunes, and in a good way. Apple's new iTunes will be available as a free download in October, and I can promise you that I'll download it the moment I can.
Apple hasn't forgotten the root of their mobile empire though. Three of the four iPods got a refresh, with only the poor, unloved Classic being left in the cold. What was the current iPod Touch, aka the fourth gen, is being kept around at $199 for a 16 GB model. However, Apple also introduced a fifth gen iPod Touch, with 32 GB for $299 and 64 GB at a $399 price point. The new Touch has the same 4″ Retina Display as the iPhone 5, which is a hell of a selling point. The chip running the Touch is an A5 instead of the iPhone 5′s A6, but that's really more than enough power. It's certainly adequate to run Siri, last year's hot feature. Apple has also added Airplay mirroring and a better 5 MP camera (as opposed to the iPhone 5′s 8 MP camera, that's mostly the same as the iPhone 4, but with some tweaks). Allegedly, there is a much better battery on the Touch, which is a welcome addition. The Touch is also getting some multi-hue love, with  models in black, blue, pink, silver, slate, white, and yellow. Oh, and Apple has added lanyard support, including its own special one called the Loop. Wait, really?
If you were one of the many people in love with Apple's iPod Nano (judging by the many Kickstarter projects devoted to turning the thing into a watch, there are a lot of you), be prepared for a shock because Apple has gone and redesigned it again. I've lost count of the form factors of this particular iPod. The trade-off is a larger screen, but still no apps. Then again, what do you want for $149? You're already getting 16 GB of storage, Bluetooth, FM radio, Nike, and support all in a 5 mm body. Once again it comes in pretty colors. Personally, I wish Apple would have kept up with the not-a-watch form factor, but I see this as being crazy popular.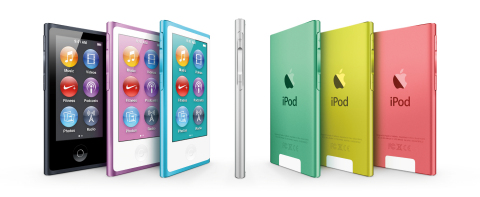 For those of you who only want to listen to some damn music, you can still spend $49 on an iPod Shuffle and know that you can get it in more colors now. That's it. New colors. What were you expecting? There aren't a ton of features to upgrade here.
We would be remiss if we didn't mention that there will be a project RED edition of all three iPods, so add one more color to the list.
I often say that smartphones show their company's DNA. In the case of all of the above products, you can certainly see where it all evolved from both the original iPod and certainly the 2007 iPhone. The iPhone 5 may be the most drastic evolutionary shift yet, but it's absolutely an iPhone and you can expect it to absolutely dominate the market.

One of the co-founders of Techcitement, Mordechai is a man whose obsession with tech once led his wife to refer to a laptop as "the other woman".