Google's Nexus 7 Tablet Revealed At Last
By Mordechai Osdoby. June 28, 2012, 3:30 PM CDT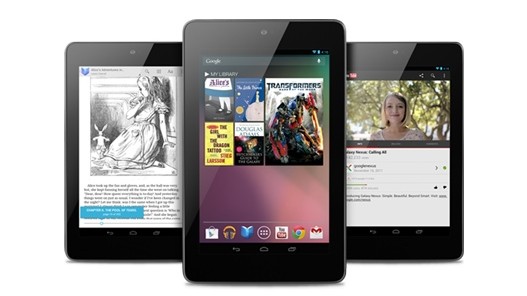 There have been rumors for some time that Google will release it's own tablet. Recently it became more and more evident, and now the device is here. Except it's not exactly what I was expecting.
Rather than compete with Apple in the 10″ category, Google has firmly aimed the Asus-built Nexus 7 at a category where there is yet to be a clear king, 7″ tablets. With a gestation period of only four months, Google plans on targeting the Kindle Fire, Nook Tablet, and other often low-end 7″ tablets by offering features like a high-end IPS display, a Tegra 3 chip, Android 4.1 (JellyBean), and NFC. More importantly, Google prices the Nexus at a mere $199 via the Google Play store.
This, frankly, is genius. By cutting the profit  margin razor-thin, Google's Nexus 7 becomes a standout not just to power users who want a pure Android experience, but to savvy shoppers who want more bang for their buck. Google has an existing robust entertainment ecosystem, much like Apple and Amazon's, and Google Books in particular is an impressive repository of digital books. Plus, as a true Android device, you have full control. Want Kindle books? Download the Kindle App. Want a Nook exclusive? Oh look, a Nook app. You can float in Google's ecosystem while dipping your toes in two other major ebook systems and do it on a device that makes their official tablet/readers look like a  Rolodex Rex PDA.
Going after the small fish, both in size and market share, is going to allow Google a chance to build on it's loyal audience and expand its second screen market to a third. Not even 24-hours out and we're already seeing some glowing reviews. Is the Nexus 7 an iPad killer? Hardly. It is, however, not inconceivable to think that it may eventually lead to an iPad worrier, at the very least.
---
[Win 10 GB of cloud storage from SugarSync just by liking Techcitement on Facebook and commenting on articles there!]

One of the co-founders of Techcitement, Mordechai is a man whose obsession with tech once led his wife to refer to a laptop as "the other woman".