NBC Has Two Olympics Apps For Android That You Probably Can't Use
By Matt Algren. July 19, 2012, 9:00 AM CDT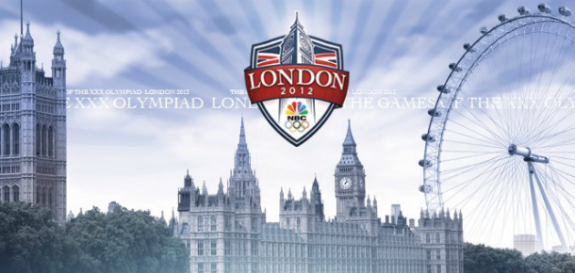 With just days left before the opening of the 2012 Olympic games in London, it's time to get your mobile devices ready. NBC, which again has the exclusive United States broadcasting rights to the games, has partnered with Adobe to release two separate Android apps to augment its official coverage. The main app, NBC Olympics, promises all the bells and whistles you'd expect, including athlete profiles, scheduling information, and push notifications for results. NBC even teases that fans can use their devices "as a second screen and enjoy and interact with contextual content to enhance your Primetime viewing experience." The second app, NBC Olympics Live Extra, offers multiple camera angles to certain events and full replay.
All of this sounds pretty awesome, but people of a certain age will tremble with schadenfreude when I compare NBC's newest attempt to tap into new media to the company's 1992 TripleCast debacle. In a stunningly, incomprehensibly, and downright impossibly bad business move, NBC has released two Olympics apps that chances are you won't be able to use. In a brief glance around the internet, I've found reports that the apps are incompatible with HTC Droid Incredible, HTC Amaze 4G, HTC Rezound, HTC ThunderBolt 4G, Samsung Illusion, Samsung Galaxy S II, Samsung Galaxy Tab 7.7, Motorola Xoom, Motorola Droid Bionic, ASUS Prime, ASUS Transformer, Sony Ericson X10, and even the "official phone of the Olympics," the Samsung Galaxy S III. Keep that partial list in mind as you watch Adobe's promotional video for the Olympics apps it built. Given the problem, NBC executive Rick Cordella's script becomes unintentionally hilarious.
The apps will download onto some devices, though. NBC's apps are reported to be downloadable to Samsung Galaxy Note, Samsung Galaxy Nexus, Samsung Droid Charge, Lenovo Ideapad, HTC EVO 3D, and Nook Tablet running Android 4.0 (Ice Cream Sandwich), and there's also an iOS version of each app. But don't get too excited if you have one of the compatible devices. There are widespread reports of buggy display and poorly performing video buffering, and it's not outrageous to presume that live video will be even worse. And at least in Live Extra, some features won't be enabled if you don't have a cable or satellite subscription, a move not unlike what FOX has been trying to force on Hulu Plus subscribers.
This is not a little start up from two guys working part time after their day jobs. We're talking about NBC, a company that was bought last year for $30 billion by Comcast, a company that currently reports market capital of over $87 billion, working with Adobe, which reports market capital of over $15 billion. These two giants of industry can well afford to design an app that's compatible on most or all devices, and they've had plenty of lead time to make sure the apps actually work.
Google Play stats show that with just a week to go before the torch is lit, NBC's Olympic apps have been downloaded fewer than 10,000 times each. NBC and Adobe have little time to make their product available and usable for the masses who will undoubtedly be looking for the official offerings when the games open next Friday. If NBC and Adobe fail to do so, and they seem bound to fail at this point, I won't be the only one with that familiar TripleCast feeling.

Matt is a self-taught tinkerer who's fallen madly in love with social media and neato Android stuff. He writes on an eight-year-old computer that constantly freezes up on him, leading him to teach the neighborhood kids many new swear words when he has his windows open. He's probably eating chocolate ice cream in his home in Southwest Ohio right now. It's delicious.