NBC Potentially Kind Of Fixed Its Horrible Olympics Apps So They're Almost But Not Quite Usable! USA! USA! USA!
By Matt Algren. July 27, 2012, 9:00 AM CDT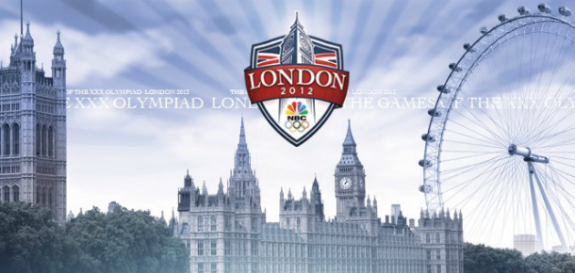 With days left before the opening ceremonies at the 2012 London Olympics, NBC and Adobe has made their Olympics Android apps available to a wider (but still not universal) audience. You might want to hold off on celebrating, though. The predictable basics (schedules, results, breaking updates) are present, but past that, both the main NBC Olympics app and the secondary NBC Olympics Live Extra app remain pretty terrible.
If you're one of the millions of Americans who doesn't have cable or satellite service, don't even bother downloading the Live Extra app. NBC is boasting live coverage and alternative camera angles on this app. However, as one would expect from a network owned by a cable company, to gain access, NBC requires a log-in to your cable or satellite service account. And if you're one of the millions more of Americans who does have cable or satellite service but whose package doesn't include both CNBC and MSNBC, you're out of luck, too. NBC has put up a velvet rope around their coverage, and your tits just aren't perky enough for this establishment. You can see brief clips on Live Extra, but obnoxious, omnipresent ads and poor video performance make the experience unbearable for content you can get more reliably online.
Videos on both apps are buggy, slow to load, and the overall video experience is horrifying. It's a safe bet that live coverage will be even worse. Here's a free tip for NBC: if someone is trying to watch a 25-second video, don't make them sit through a 30-second ad, especially an ad that keeps pausing, pixelating, and skipping around for no good reason on a stable WiFi connection. Seriously, it's 2012 and we've kind of got mobile video streaming down at this point. Why don't you give the good people at YouTube or Netflix a call? There's no reason to reinvent the wheel, and I bet either of those leaders in mobile wireless video streaming would jump at the chance to partner with you in exchange for some sweet ad space.
In three weeks, the London Olympics will be over and NBC's insufferable Olympics apps will be deleted from every Android device, a fact that the executives probably took into account when the budget was set. Here's hoping they get started on a reasonably usable app (that really shouldn't cost that much anyway) before it's time for the 2014 Winter Olympics in Sochi, Russia.
(And that is how you write an article about sports without even once actually mentioning sports!)

Matt is a self-taught tinkerer who's fallen madly in love with social media and neato Android stuff. He writes on an eight-year-old computer that constantly freezes up on him, leading him to teach the neighborhood kids many new swear words when he has his windows open. He's probably eating chocolate ice cream in his home in Southwest Ohio right now. It's delicious.