Review And Giveaway: GelaSkins Covers Your Covering Needs
By Yoni Gross. July 11, 2012, 3:00 PM CDT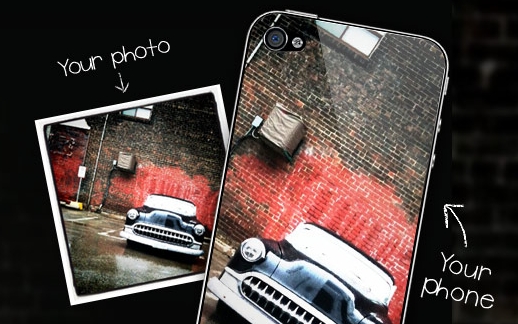 See how you can win a $60 GelaSkins gift card and receive 10 percent off GelaSkins purchases at the bottom of this article.
We write a lot here about the latest and greatest devices out there, but we spend a lot less time on the protection of those devices after you own them. And I, for one, am usually the last person to worry about the beautification of those devices. GelaSkins
, however, manages to fit both bills quite nicely.
GelaSkins prevent scratches on the surface of mobile devices. In an era when every mobile accessory seems to be made for iPhones and iPads, GelaSkins covers an astonishing array of devices. If you have a smartphone sold in the U.S. in the last few years, it almost certainly has a skin available. Not just iPhone and Android, but Blackberry, Windows Phone, Palm, even Symbian and Windows Mobile devices. And GelaSkins isn't just for smartphones. The company also has skins for iPods, tablets, gaming consoles (even the non-mobile kind), laptops, and more. The skins are customized to fit each device perfectly, leaving space for ports, speakers, cameras, and anything else that needs to remain exposed. GelaSkins provided one skin for my Samsung Galaxy Nexus and another for my Barnes & Noble Nook Tablet. Both fit exactly as advertised.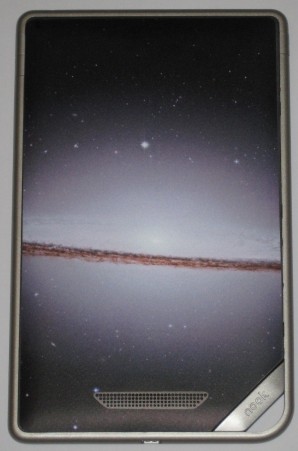 If you've ever applied a screen  protector to your phone, you know what sort of experience I was expecting for applying GelaSkins. It turned out to be a lot easier than I assumed. The hardest part was making sure the perfectly-sized speaker and camera holes on the skin for my Galaxy Nexus were lined up properly. This was made a lot easier by the fact that GelaSkins attach to the phone using a reusable 3M adhesive. If I messed up, it was a simple matter to remove the skin and start over. No residue was left behind, even when I accidentally stuck the skin to my screen. And after everything was positioned the way I wanted, squeezing out the usual air bubbles was a simple matter, far more so than I'm used to.
Unlike many bulky cases, GelaSkins is not seeking to sacrifice fashion for protection, however. When you order your skin, you can choose from dozens of images to find something that suits your tastes perfectly (based on my choices, I seem to be into
space
at the moment). If none of those fit the bill, you can also upload an image of your own. With all the black slabs on the market today, this gives you the option of as much customization as you like, without changing the shape of your device. These skins are so thin that after putting them on, both my Nexus and Nook fit inside their usual cases.
If you use your own image, or if the image you selected hasn't been used on your device before, you're taken to an interface that lets you decide exactly how that image will be laid out on your specific device. This includes what is probably my favorite part of GelaSkins design, the wallpaper. Within a couple of days of placing your order, you receive an email with the image you selected and instructions for turning it into a wallpaper for your device's home screen that matches the skin around it. That makes for a really great, unified appearance.
There are a couple of drawbacks to GelaSkins. The first is, because you're using a skin, not a case, you get protection against scratches, but not impacts. GelaSkins also sells cases, but the skins are just that, skins. The second drawback is heat. My Galaxy Nexus doesn't exactly resemble a popsicle at the best of times, but with the skin covering nearly the entire surface of the device, there's little question that more of that heat is being trapped inside, where it can cause problems. With my usual case over the skin, the temperature increase was noticeable. If you use a case, and want the visual advantages of a skin as well, I would recommend leaving off the rear portion of the skin, particularly since it won't be visible inside a case anyway.
GelaSkins's
prices range from $14.95 for phones, up to $29.95 for laptops and 10-inch tablets. If you have a lot of devices you want to skin or want to change the look of your phone from time to time, you can take advantage of GelaSkins's ongoing buy three, get one free deal. And now through July 31, you can save an extra 10 percent when you follow this link and use code TECHCITEMENT10.
But before you do that, GelaSkins has given us a surprise for you. One lucky Techcitement reader will receive a $60 GelaSkins gift card.  All you need to do is like Techcitement on Facebook and leave a comment. The contest ends Friday, so don't wait!

Avid tech enthusiast and Android fanboy, Yoni is the author of the monthly column Voice of Objectivity. He also writes the occasional companion column Voice of Subjectivity, for when he disagrees with himself.