Shut Up, Just Shut Up. You Had Me At iPad
By Matt Algren. March 8, 2012, 3:10 PM CDT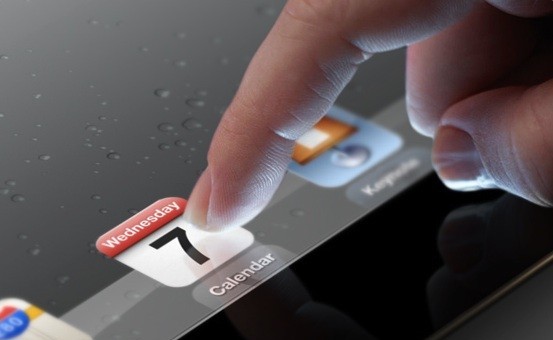 Apple made an announcement (something to do with a pad of some sort) yesterday, and while we're still working on serious coverage, here are two not-so-serious pieces about it. First is from The Onion, which is completely on-point as always:
This Article Generating Thousands Of Dollars In Ad Revenue Simply By Mentioning New iPad

SAN FRANCISCO—According to industry sources, this news article is generating a veritable bonanza of highly lucrative advertising revenue by mere virtue of the fact that it mentions Apple's new iPad. "Current estimates show that the particular article I am being quoted in at this very moment began to accumulate thousands of dollars in ad-based profits as soon as the words 'new iPad' appeared in the headline," said market analyst Jonathan Bowers, who single-handedly and out of thin air created cold hard cash for a media organization simply by adding that the new Apple iPad will feature a high-definition screen and an improved processor. "Furthermore, any subsequent mention of the new iPad in this article—as well as any mention of the fact that preorders for the device start today—is resulting in increased reader traffic and, thus, increased revenues for your company's ad-based business model." At press time, new iPad, new iPad, new iPad, new iPad, new iPad, new iPad, new iPad, new iPad, new iPad, new iPad.
And then we have a Gentlemen's Rant on the iPad's shortcomings. A bit NSFW, but it's pretty well bleeped.
You may have known The Gentlemen from their fake banned iPad/iPhone promotional videos.