Verizon Says You Can Keep Unlimited Data By Paying Full Retail Price
By Reuven Shechter. May 18, 2012, 4:32 PM CDT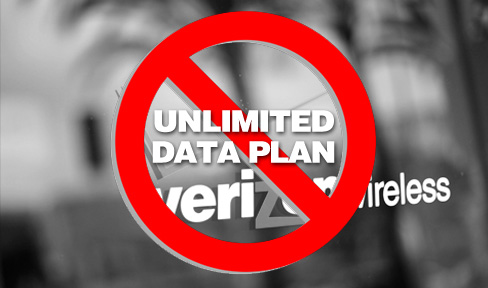 That's right. Verizon will let you keep your unlimited data, but only if you purchase phones for their full retail prices. As Techcitement discussed earlier, Verizon plans to force its customers to change to a new tiered data plan when upgrading after new shared data plans become available mid-summer this year. Verizon won't automatically move people onto these tiered data plans, and you can keep your old unlimited data as long as you don't want Verizon's subsidy for your next phone.
While I'm sure most people will just suffer through and take the hit to get the subsidy on their shiny new smartphone, the data-dependent among  us who use as much as 10 GB+ of data a month may want to consider purchasing their next phone at full retail price or check out eBay to preserved their precious unlimited data plans.
The era of unlimited data is coming to a close and only Sprint is left standing, selling LTE phones without an LTE network. Get used to it folks.

Reuven hails from West Orange, NJ and is an avid tech enthusiast, especially the latest mobile phones and tablets. He currently attends Washington University in St. Louis, studying English literature and whatever else suits his fancy..