What Do HTC And Sprint Have Planned?
By Mordechai Osdoby. March 22, 2012, 11:11 AM CDT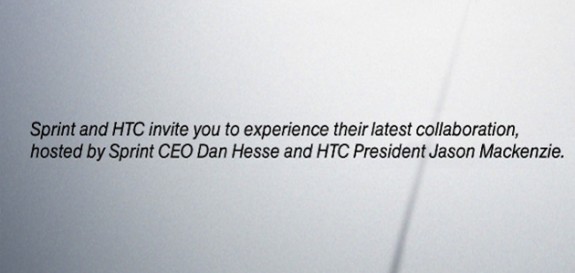 There's plenty of buzz going on about the reported Sprint/HTC event happening in two weeks. On April 4, the big bosses of the two companies will present… something. Smart money is it being one of the recently announced HTC One models.
Whatever it is, Sprint needs it. While competing network Verizon has added the Droid RAZR MAXX and the Galaxy Nexus, Sprint's most recent high-end phone is the Samsung Galaxy Epic Touch 4G (try saying that four times fast). They've yet to land an Android 4.0 phone, although the Galaxy Nexus is coming "soon."
Techcitement will be in the audience for the Sprint/HTC event on 4/4 and we'll let you know exactly what goes down. Stay tuned here and follow us on Twitter.

One of the co-founders of Techcitement, Mordechai is a man whose obsession with tech once led his wife to refer to a laptop as "the other woman".