A Delicious Retreat: Early Sharing Pioneer Announces Feature Downgrade
By Matt Algren. July 24, 2012, 1:04 PM CDT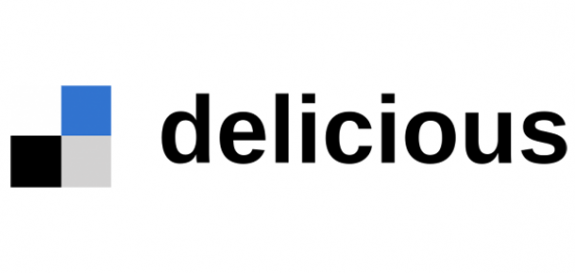 Back in January, I walked through the brand new upgraded capabilities on Delicious. I said it was a well-designed interface for the new system of link "stacks," which were better than old school link lists. You could control link order, I said, include an introduction to each link, comment on stacks, and even invite people to collaborate on stacks. Well, you can forget about pretty much everything I said in that article because in the near future it's all going in the scrap heap.
Late last Friday, after the last internet citizen had packed up for the weekend, the folks at Delicious released an announcement on the company's blog. As a general rule, companies don't intentionally hide announcements that aren't embarrassing, and Delicious is no exception.
We introduced stacks last year as a visually rich way to think about your links and we've been blown away by the amazing content you've created. But given the upcoming launch of new products from Delicious' parent company, AVOS, and our focus on simplifying the Delicious site, we realized the value of stacks is limited for our users moving forward.

For this reason, we've decided to simplify how users organize links on Delicious by consolidating stacks into tags. Users will no longer be able to create stacks on Delicious starting in early August, 2012.

So what does this mean for existing stacks?

You will not lose your links.
All stacks will be converted automatically into tags. Stack titles will transition into new tag names, and will be applied to all links currently in a stack.
Stack-specific descriptions, categories, comments, link order, and stack followers will not be included as part of the migration.
Your existing links, tags, and notes outside of stacks will not be affected.

More details on the conversion process are available here.
That means that almost everything the company added in January, with the exception of the redesigned front page, is going away. And the front page will have to be completely reworked to accommodate the sudden absence of stacks. This is full-on retreat, and after only seven months. My guess is that the company found it too much of an uphill climb to get people past the tainted Delicious brand or its virtual dinosaur status. I would also imagine that the dwindling and notoriously curmudgeonly Delicious community's staunch opposition to the restructuring had something to do with it.
Delicious has had a hard time finding its place in the social web, not unlike the office word processor guru in the 1990s who could never figure out Microsoft Excel 2003 and is completely lost at the prospect of Excel 2012. An updated purpose was in order when AVOS, the company that bought Delicious from Yahoo in 2011 after years of corporate neglect, took over, but it remains unclear what they want to be. Pinterest (Tagline: "Organize and share things you love") has been the most obvious comparison these past seven months, but now AVOS seems poised to change course again, this time aiming for a service that easily compares to Flipboard (Tagline: "Your Social Magazine"). AVOS is scheduled to debut a new product called Zeen (Tagline: "DISCOVER & CREATE Beautiful Magazines") by the end of the month. The now-scrapped Delicious features could easily be slipped into that context, and it wouldn't surprise me to see some — if not all– of the now-scrapped Delicious features show up there.
What does this mean for Delicious? We don't know for sure, but it can't be good. Unless AVOS gives the service a new and convincing purpose soon, I fear the days of Delicious are numbered.

Matt is a self-taught tinkerer who's fallen madly in love with social media and neato Android stuff. He writes on an eight-year-old computer that constantly freezes up on him, leading him to teach the neighborhood kids many new swear words when he has his windows open. He's probably eating chocolate ice cream in his home in Southwest Ohio right now. It's delicious.