The long-awaited Google cloud storage service, Google Drive, has finally arrived. Competition has gotten stiff the last few years while the ongoing rumor of Google Drive has circulated. It's time to see what Google brings to the table.
Drive is set to be more than just cloud storage, with full desktop syncing solution, so everything from your Drive lives on the hard drives of all your computers, in addition to the cloud. In an interesting twist, Drive has been combined with Google Docs. In fact, Docs has been completely replaced. The web interface has barely changed at all, but the name has been changed, and you can store any type of file you'd like.
Drive also brings with it a feature I've been hoping for ever since I first started using Docs. You can now use your file explorer in Windows to open files directly in Drive. No manual uploading first, just double click on a file and your browser will open it. The catch is, it only works with Google Docs formats (gdoc, gsheet, and gslides), and they're not compatible with any other office suites. In fact, when it comes to your Google Docs, Drive is really just downloading links to your computer, not the actual files.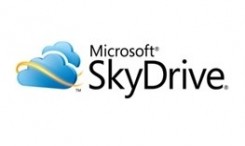 Monday's bigger surprise, however, was a totally unanticipated update to Microsoft's SkyDrive. Previously, SkyDrive had been more similar to Box, with cloud storage but no desktop client. Now, Microsoft's storage application has added syncing, making it Drive's biggest competitor. And because they're both so late in coming out, we'll see how they stack up against the competition that already has a stake in the market.
Google's most popular direct competitor in this space is Dropbox. SugarSync also fits into a similar model. These three services all sync files to your desktop in real time. They also provide users with similarly small amounts of storage for free, with the option to pay for more. Drive gives you 5 GB of free storage. That's pretty much par for the course at this point. SugarSync also offers 5 GB free. Dropbox gives you 2 GB, but you can easily get a free upgrade to 5 GB. Unlike Drive, however, Dropbox and SugarSync each give you an extra 500 MB for everyone you invite to join their service. That means you can potentially get a lot more space for free, especially on Dropbox, which seems to love giving users extra ways to earn free storage. SkyDrive is the big standout here with 7 GB of free storage, but if you already had a SkyDrive account before the latest update, you can upgrade that to a whopping 25 GB for free.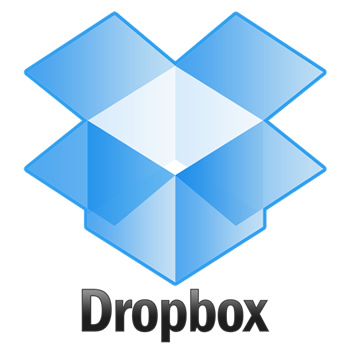 Drive and SkyDrive crush their predecessors on paid upgrade options. You can upgrade Drive to 25 GB for just $2.49 a month, and SkyDrive lets you add 20 GB to whatever base plan you have for a best-in-class $10 a year! Dropbox's cheapest option is $9.99 for 50 GB and SugarSync gives you 30 GB for $4.99 a month. Both fall well short of even Drive's pricing, let alone SkyDrive. The numbers stay in favor of the newcomers all the way up to the top tiers.
Drive and SkyDrive both share a simplicity and limitation with Dropbox in that they give you one folder where all your synced files live. You can move that folder around and put whatever you want inside it, but in the end, it's just one folder. That makes it easy to set up and understand, but SugarSync lets you sync any folder or folders you want on your computer. That means a lot more flexibility, but setup is also a lot more confusing. SkyDrive, however, steals the show on flexibility as well, giving you the option to fetch files from your other PCs even if those files are not in your SkyDrive folder. As long as both machines are online and running the SkyDrive app, no file is out of reach.
Drive's one big differentiating feature is its integration with Google's other cloud services. Dropbox and SugarSync are really meant as a way to use the cloud to get files to your computer. Drive gives you a way to make use of those files right in the cloud, no downloads necessary. SkyDrive has similar capabilities for Office files via Office Web Apps, but Drive isn't limited to just Docs. It can handle viewing over 30 file types, including HD video and Photoshop files. Drive also brings all the power of Google's search capabilities, with features like searching for text in your images or recognizing objects (like the Eiffel Tower) in your images.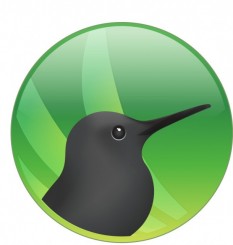 All four services let users share files and all have their own advantages. SugarSync and Dropbox have sharing options built right into the Windows context menu, a feature the newcomers lack. Drive, SugaSync, and SkyDrive let you share any of your files with a URL, while Dropbox restricts you to working with other DropBox users. SkyDrive and Drive give you real-time collaboration when editing your Docs.
Mobile apps may end up being the deciding feature for many users, because these services neatly solve many of the storage issues on mobile devices. Unfortunately, none of these services are completely cross-platform yet. Dropbox and SugarSync have iOS,  Android, and Blackberry apps available, along with a legacy Windows Mobile app for SugarSync, but no Windows Phone yet. SkyDrive obviously has Windows Phone support, along with iOS, but no Android or Blackberry. Drive is the most limited of all in terms of platform support, with only an Android app, though an iOS app is apparently awaiting approval. However, Drive offers the advantage of doubling as a mobile office suite, but the functionality is still severely limited.
In the end, each service offers something slightly different. Google and Microsoft are late to the game (odd that those behemoths would become scrappy interlopers in any industry). Google is pushing hard with developers to get its service integrated with third party apps (a particular strength of Dropbox's at the moment), Microsoft is bringing some amazing new features, and both are showing off some really aggressive pricing. But now the time for rumors is past and we'll all get to see if the mythical Google Drive will live up to its reputation, if the behemoth of Office will crush the competition, or if some of the long-standing industry leaders can hold on in the face of new rivals.