Obama Promises Not To Remain Neutral On Net Neutrality
By Tom Wyrick. November 10, 2011, 2:39 PM CDT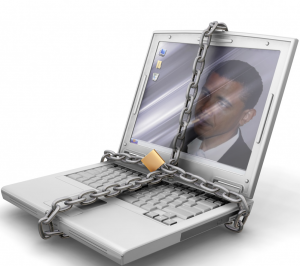 For only the third time during his presidency so far, President Obama expects to veto upcoming legislation when he strikes down a bill that would otherwise dismantle the net neutrality provisions adopted by the FCC last year. The bill at the crux of the issue is Senate Journal Resolution 6, which states Congress disapproves of the net neutrality laws and they "shall have no force or effect." This bill follows on the heels of a nearly identical bill that passed in the House of Representatives in April, by 240-179.
Existing net neutrality rules were first enforced by the FCC in 2008 when cable provider Comcast began blocking bit-torrent traffic on their broadband network. The FCC maintains they're simply doing so with authority granted them back in 2005 (and at the time unopposed by democrats or republicans), when they adopted principles stating cable and DSL subscribers have the right to use the devices, services, and programs of choice over their respective connections. As often happens though, opposing political parties take sides when such ideas are actually acted upon.
So today, we find the FCC tied up in court, involved in a lawsuit with Verizon, and liable to get a final resolution after the White House vetoes the Senate's bill.
On the surface, I think net neutrality sounds like a great concept that clearly benefits the consumer. Who among us, for example, would prefer that a mobile carrier be legally allowed to interfere with a service they view as competition, like Skype or Fring? Unfortunately, reality is far more complex. For starters, broadband providers have to remain profitable (preferably showing year over year growth to placate stockholders). If government steps in and actively prevents them from running their networks in the manner they find most efficient and profitable for their situation, they won't simply accept those changes and eat the losses. They'll find other ways to squeeze the profits out of existing customers. One example of this behavior we already see is the restrictive and tiered data caps on monthly bandwidth usage. (If you can't clear up traffic congestion by restricting the use of a competitor's streaming video service, you can discourage people from using it as much by placing a cap on bandwidth. Mission accomplished.)
In my opinion, the real source of the problem lies in the lack of competition. With cable companies retaining a regulated monopoly status and consolidation of telecommunications providers over the years, the typical consumer only has two or three options for affordable broadband in a given location (and often only one, or in rural areas, only costly options such as satellite internet). If customers had more choices, providers could manage their respective networks however they wished and the customers would vote with their dollars for the methods they found most acceptable. Net neutrality legislation winds up making politicians look good to businesses or consumers, depending on which side of the issue they're on. Unfortunately, it doesn't address the underlying problems and ends up hurting the customers, everywhere.

Tom Wyrick is network manager for a steel fabrication company by day, and owner of Wyrick Consulting, an on-site PC and Mac service business. He's recently been told he "has more computer power than some 3rd. world countries" at home.