Google Music Almost Became a Problem For Custom ROMs
By Yoni Gross. May 17, 2012, 11:46 AM CDT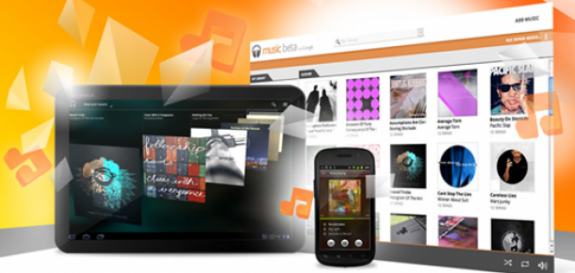 If you've read my previous articles, you may have noticed that I use a lot of different mobile devices in the course of a year, in addition to the ones I own myself. Plus, I love to try out custom Android ROMs. So, when the news broke yesterday that Google had implemented some pretty severe device limits on Google Music, I panicked.
Google limits users to 10 devices at a time, which should be sufficient for just about anyone. The policy keeps you from sharing your account with a bunch of friends, which would open them up to accusations of supporting music piracy. Yesterday, we learned that recent changes mean you can only remove four devices a year from that list (presumably to keep you from letting friends on and off your account for brief stretches). It turns out, if you flash a custom ROM on your device, it counts as an extra activation. That's a huge problem if you like testing a lot of ROMs, or if like me, you use nightly builds that break every so often. And the policy only gets worse in the second year. If you activated 14 devices in year one, you start out year two with 10 slots filled and are only able to remove four. That's a serious limitation.
Fortunately, it seems the limitations for custom ROM users was a bug. Google has removed the limitations on deactivations for the moment, until they come up with a fix. I recommend you clean out any devices you're not using now, while you have the chance. After Google works around the custom ROM issue, the four deactivations per year limit will probably returning, just to keep the record labels happy. I don't expect the time window to be very big. Google Play doesn't seem to have this issue, so it's clearly not insurmountable.

Avid tech enthusiast and Android fanboy, Yoni is the author of the monthly column Voice of Objectivity. He also writes the occasional companion column Voice of Subjectivity, for when he disagrees with himself.