iTunes Music Match Opens To The Masses
By Tom Wyrick. November 14, 2011, 4:00 PM CDT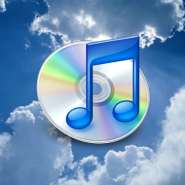 Apple makes their iTunes Music Match service available to the general public today, after months of beta-testing by developers. Windows and Mac OS X users interested in trying out the subscription-based service need to download iTunes version 10.5.1 first, followed by parting with $25.
The release is apparently slightly late, as developers initially saw this functionality in builds of iTunes 10.5, but Apple removed the code before it went public. Then, Apple claimed it would be ready by the end of October, but the month came and went with developers testing the service in beta versions of iTunes 10.5.1. As of this time, only United States customers can subscribe to Music Match, but iTunes users in many other countries are receiving a "coming soon" message indicating Apple intends to expand its availability in the near future.
Music Match subscribers experience a three-step process upon enabling the feature. First, your iTunes music library is analyzed. Second, your song collection is matched with Apple's collection of music tracks currently available for purchase from the iTunes store. Third, your songs that weren't matched up are uploaded to the cloud. All matched songs become available for download in 256 bit AAC file format. The others are made available from your cloud storage, subject to a few rules. If your original music file was saved in lossless format, iTunes compresses it into a 320-bit AAC file before uploading it. Music compressed in too low of a bitrate (apparently somewhere below 128K) is skipped over, as are any compressed tracks encoded in bitrates above 320K.
Thankfully, the Music Match service doesn't appear to make any automatic changes to your existing music collection. In cases where the iTunes store contains a higher bitrate version of a matched song from your personal collection, you have the option of manually replacing yours with theirs. Even your custom meta-data is retained in the cloud, so songs you replace are copied with your custom changes intact.
So far today, users report receiving a message on Apple's subscription page saying, "Due to overwhelming demand, iTunes Match is not accepting new subscriptions at this time. Please check back in an hour." However, many subscriptions are still processing. Early adopters may have to be persistent to get signed up until things settle down a bit. I look forward to trying out Music Match myself, but I think I'll wait a couple days for the initial rush to subside.

Tom Wyrick is network manager for a steel fabrication company by day, and owner of Wyrick Consulting, an on-site PC and Mac service business. He's recently been told he "has more computer power than some 3rd. world countries" at home.