I had the distinct pleasure to attend TechCrunch's Disrupt expo this past Monday in New York City, where many startup companies exhibited their products for various news outlets, potential investors, and their peers. While Disrupt NYC had many different startups, as well as live blogged discussions, I focused on the Israeli startups, all located in the same area. Though Israel is a small country, it is a tech leader and the amazing ideas and products I had previewed to me are evidence of that.
Here is a glimpse of a few startup companies I am techcited about and think everyone should watch for: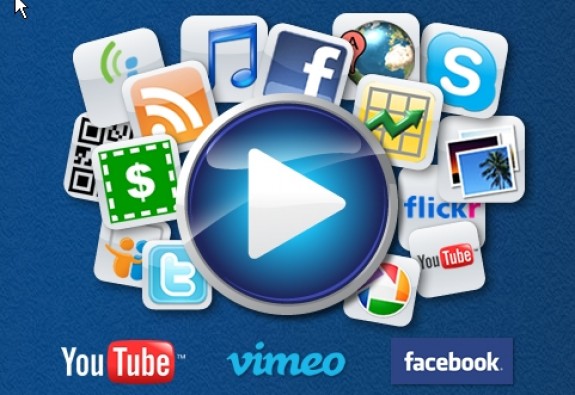 Viewbix provides an essential service to companies by taking their own videos and allowing them to add interactive apps (such as social networking) within the video. What this does is it translates views into conversions to return to a website, sign up for email alerts, and share on social networks. Viewbix is incredibly easy to use, giving companies the ability to quickly customize their videos, add apps, and connect to their customers. This simple but highly-useful conversion tool been used by companies as big as Paramount and works with anyone from small businesses to enterprise. Products such as Viewbix are a necessity for today's fast-paced world, as 20 percent of viewers click on Viewbix's additional features, providing additional interest and revenue to videos.

Drippler is an app that provides all the information about your phone, on your phone. Or any gadget you have that has access to the app. By aggregating firmware updates, important news, and content, Drippler curates information for your specific smartphone, whether it's a Galaxy Note or Lumia 900. Drippler links in using Facebook Connect and monitors your usage to determine what you like to read about. The aggregator can be the source for news about your gadget, especially if you don't regularly monitor everything in the mobile world.

Friendize.me contends that there is too much data available on the internet when purchasing a new product. What friendize.me does is add a social component to online shopping, enabling users to discover what their friends think about products while also providing professional opinions. By asking the user what a device is used for as opposed to raw specs, friendize.me ensures that customers buy the correct product or service with advice from their friends, whether it's a new smartphone or even a doctor.