Microsoft Officially Dumps Windows Home Server
By Tom Wyrick. July 6, 2012, 1:31 PM CDT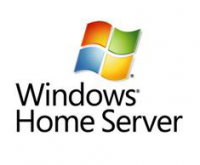 After over a year of uncertainty, Microsoft finally makes it official; Windows Home Server is no more. In a recently-released Windows Server 2012 Essentials FAQ, Microsoft says it's "combining the features that were previously only found in Windows Home Server, such as support for DLNA-compliant devices and media streaming, into Windows Server 2012 Essentials and focusing our efforts into making Windows Server 2012 Essentials the ideal first server operating system for both small business and home use."
The last release of the product (codenamed "Vail") was Windows Home Server 2011, released in March, 2011. While the release was generally welcomed by enthusiasts for its 64-bit support (allowing the use of more than 4 GB of memory) and vastly improved media server functionality, one of the most popular features in the earlier release was removed. Drive Extender pooled multiple hard drives into one large resource. It didn't implement a version of RAID, so there was no data redundancy — but it allowed the flexibility to easily add more drives of any capacity at any time. The removal generated a barrage of complaints from loyal Windows Home Server enthusiasts.
Manufacturers wishing to continue marketing devices powered by Windows Home Server 2011 can do so, as Microsoft promises to continue selling the embedded version through December 31, 2025. Nonetheless, it's now clear that the upgrade path, moving forward, lies in purchasing the basic version of Windows Server 2012 (or switching to a different media server solution).

Tom Wyrick is network manager for a steel fabrication company by day, and owner of Wyrick Consulting, an on-site PC and Mac service business. He's recently been told he "has more computer power than some 3rd. world countries" at home.