Is It Too Soon For Grooveshark's Eulogy?
By Meghan Wolff. November 29, 2011, 1:09 PM CDT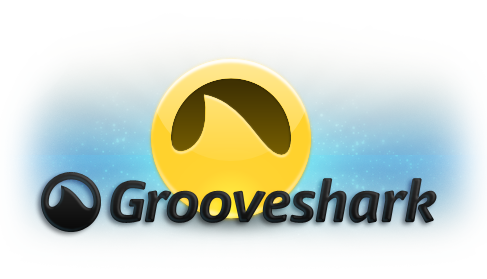 On Friday, November 18, Universal Music Group filed a lawsuit against online music streaming website Grooveshark, suing the site for $17 billion worth of copyright infringement and damages. Grooveshark has had several skirmishes with copyright infringement and lawsuit since the site was founded in 2007, but none that equal the lawsuit filed by Universal.
Grooveshark has gone through several incarnations since its beta was launched in 2007, first as a paid music downloading site with music sourced from the proprietors' peer-to-peer network. In 2008, Grooveshark discontinued its paid music service and began marketing itself as an online radio similar to Pandora. Although, unlike online radios, Grooveshark allows users to listen to (almost) any song they want, and listeners can create song queues and playlists by searching through the site's mammoth database. If Grooveshark was actually an online radio, it would have to adhere to blanket broadcast licensing and pay for all the music on the site through fees to such licensing bodies as Broadcast Music Incorporated and the American Society of Composers, Authors, and Publishers, which it hasn't done.

Despite not paying blanket radio licensing fees and having few licensing agreements with record labels (EMI and Merlin, and those agreements were reached after the labels filed lawsuits for copyright infringement against Grooveshark), Grooveshark avoided major lawsuit action and public scandal for four years. The claims Universal filed on November 17 aren't Grooveshark and Universal's first entanglement. In January 2010, Universal filed a lawsuit against Grooveshark for holding illegal copies of songs from Universal's pre-1972 catalog on their servers, which led to Apple pulling Grooveshark from its App Store but no legal consequences for the site.
Grooveshark maintains that the site operates within the boundaries of the1998 Digital Millennium Copyright Act (DMCA) and the safe harbor in Title II therefore protects the site. Title II of the DMCA, the Online Copyright Infringement Liability Limitation Act, protects online service providers against copyright liability if they operate within the parameters outlined by this safe harbor act, most notably by promptly removing material that infringes on copyright if they receive a notification that infringement has occurred.
Grooveshark claims that the site expeditiously honored all requests to take it down. However, because Grooveshark material is user-uploaded, much like YouTube, and there are over a million unique visitors to the site each month, users can quickly replace material removed for copyright infringement and again make infringing songs available on the site. In September 2011, guitarist Robert Fripp of the band King Crimson had a heated exchange with Grooveshark's Senior Vice President about King Crimson's availability on Grooveshark. The band requested multiple times that their songs be taken down from Grooveshark, yet kept seeing searches on the site for their band yield results.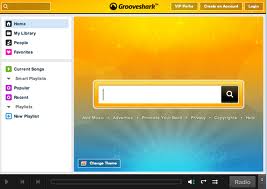 User-uploaded content, however, may not bear the entire burden of guilt. Rather than suing Grooveshark directly, Universal filed their claims against the site's parent company, Escape Media Group, Inc. and seven of Grooveshark's executives. Universal's lawsuit accuses Grooveshark CEO Samuel Tarantino of personally uploading a minimum of 1, 791 songs and other executives of uploading as many as 40,000 for a total of 113, 777 songs uploaded by Grooveshark executives and staff. If these accusations are true, uploading by executives and staff of the site is a clear move outside of the DCMA safe harbor act.
In addition to personal uploading by executives, an anonymous post on Digital Music News from an individual claiming to be a Grooveshark employee revealed that Grooveshark staff were assigned a weekly amount of uploads to the database, as well as that the website has a protocol for filling holes in its catalog. Even holes left by songs removed to honor DMCA takedown requests. Universal cited this disclosure in its recently filed lawsuit. Again, the DMCA safe harbor act wouldn't protect these actions. The identity of the anonymous poster hasn't been disclosed, and his or her employment at Grooveshark and the truth of the claims has yet to be confirmed, but Universal also says they have communication from Grooveshark that corroborates with this information.
Prior rulings in copyright infringement cases indicate that the lawsuit against Grooveshark could go either way. In 2010, YouTube and Google won a significant battle against Viacom; the judge granted YouTube's request for summary dismissal of the case on the grounds that the safe harbor of the DMCA protects the site. In the case of Capitol Records, Inc. vs. MP3tunes, LLC, another judge ruled that DMCA safe harbor protected this music downloading service. Also in 2010, however, the Arista Records prevailed in a case against file-sharing program LimeWire using the same tactics – suing company executives – that Universal has chosen to use against Grooveshark; LimeWire agreed to pay $105 million and disable versions 5.5.11 and higher of LimeWire
It's impossible at this time to tell what the fate of Grooveshark may be. Grooveshark believes that the DMCA's "safe harbor" protects the site because they have honored DMCA takedown requests in an expeditious manner. If the accusations against Grooveshark executives surrounding personal uploading to the site or orders to staff to upload and fill missing songs in the database are true, however, Universal has a much stronger case. Universal's tactics have already won a significant battle in the media and the public eye, because this most recent set of lawsuits has drawn a lot of coverage and brought more attention to the website's questionable operating procedures and failure to honor the requests of artists. Even if the court rules in Grooveshark's favor, the site will either have to modify its method of operation or continue to deal with an endless stream of lawsuits and artist complaints to stop disenfranchising the musicians that their site relies on to survive.

Meghan is a teacher, improviser, and reluctant Minnesotan. In the world of technology, she loves space, education, the environment, and people doing absurd things. In the world of people, she loves improv, books, alternative sports, and people doing absurd things.